Our Qualified Certified Tutors: Ready to Support Students Nationwide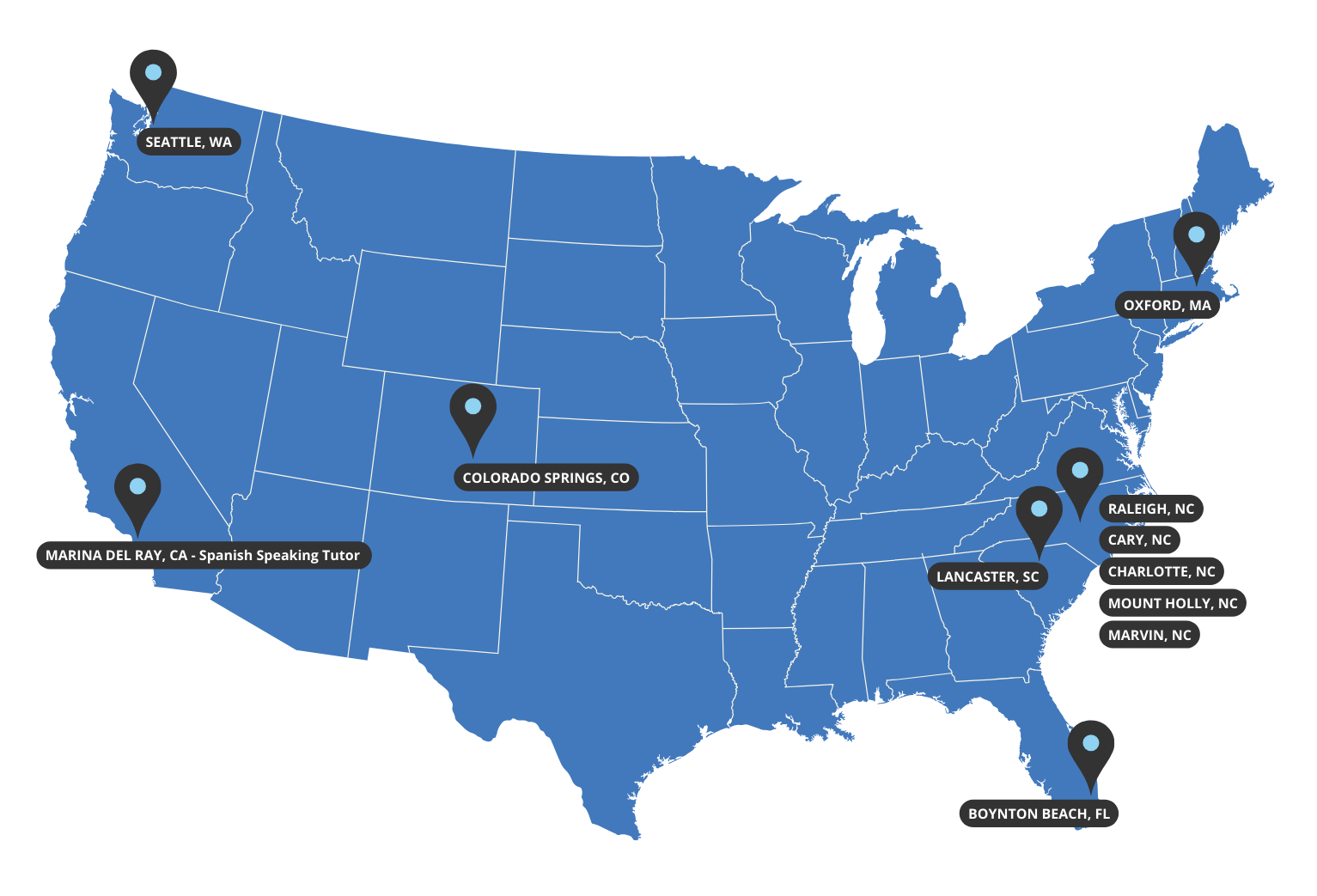 North Carolina International Dyslexia Association Scholarship Recipient
Pam was recognized for her contribution to children with dyslexia by being awarded the Dr. Lucia R. Karnes Memorial Teacher Training Scholarship.  Dr. Karnes (1921-2012), a founding member of the NC IDA formerly known as the Orton Dyslexia Society.  Dr. Karnes was a language therapist who worked with June Lyday Orton at Bowman Gray School of Medicine in the 1950s.  She established the Center for Special Education a Salem College and was actively involved in training hundreds of teachers in the Orton Gillingham approach.
As a parent, it's easy to feel alone when you're struggling to get the support your child needs.  The questions can seem overwhelming:  where do I go for help?  How do I get a diagnosis?  What reading program works best?  Will my child ever learn to read or ever enjoy reading?
I have dealt with all of these questions myself as a parent of a dyslexic daughter.  I have had the same concerns and worries as I looked for answers and solutions.  For this reason, since 2005 when I began as an Orton Gillingham Tutor/Trainer, I have said that "I Partner with the Parent and Tutor your Child".  Orton Gillingham is the Gold Standard around the world for those that struggle because of a language-based learning disability.  My passion is to assist those who have great abilities and strengths, yet reading is difficult.   I will inspire your child to try, learn the strategies and inspire confidence which will enable them to move forward.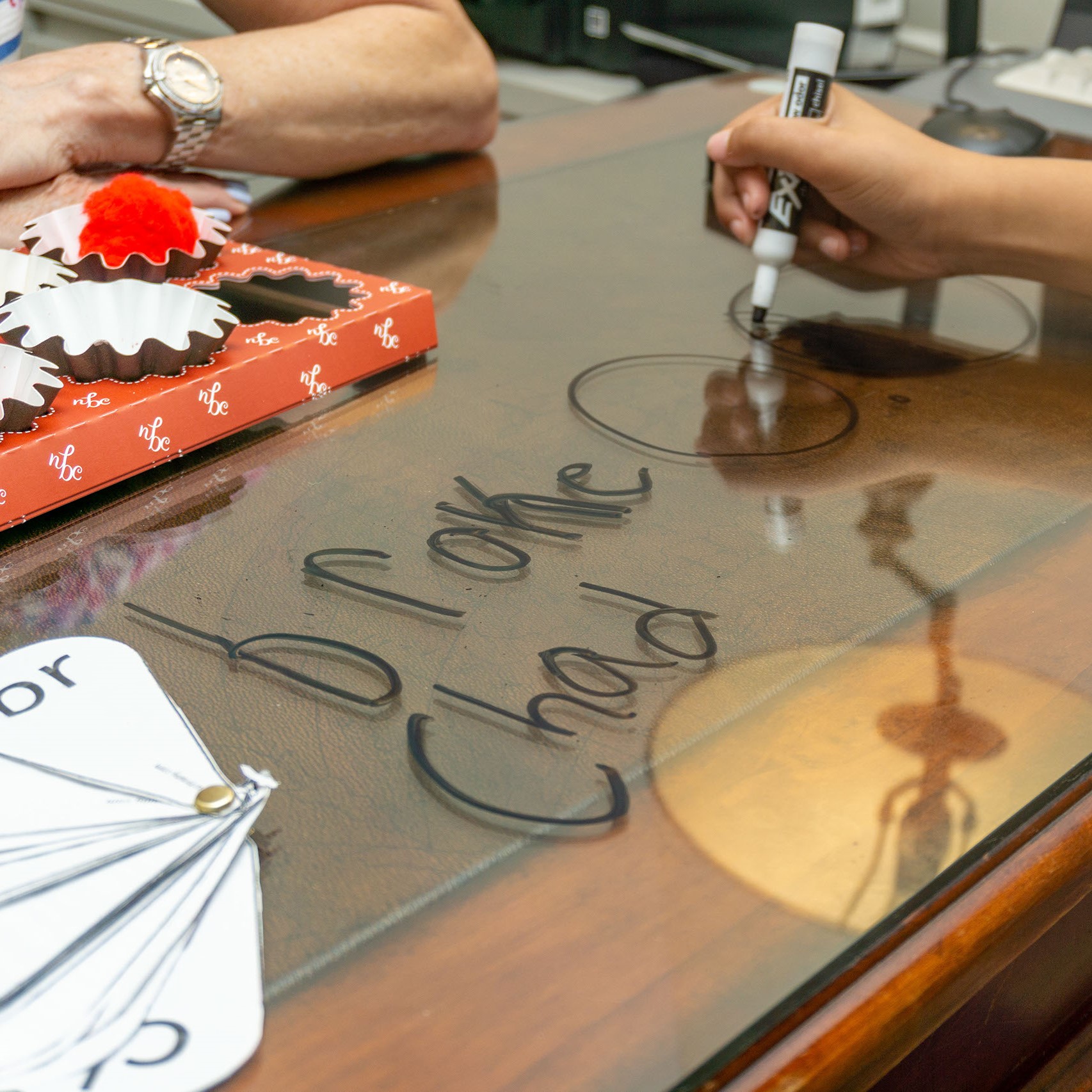 Fun Tutoring Methods
Proven Results | Years Of Experience | High Credentials
How I tutor is expecially important to you and your children. Homeschool children and after school children will learn to improve reading skills. My goals as an Orton Gillingham Reading Tutor I have a fun tutoring style and that has worked for the past 15 years! From brain games, to puzzles, and word association, making sure the child is excited to learn increases grades, communication, and reading skills across the board.
Kids have enjoyed attending my OG Tutoring sessions which has been so rewarding. Though there are many strategies that will work to improve reading and test scores, it is the Reading Tutors that make the difference. Strategies to improve self-confidence is my goal. The hard work will pay off and it will not be by winning a trophy. The "WIN" will be when your child improves their reading skills and learns that hard work pays off. My "Never Give Up" Motto is repeated frequently, and this will be learned as a life long skill.
Check out one of my students below for examples!
With 15 years of experience in Charlotte NC as an Orton Gillingham Tutor, I have helped so many children to learn to read and thrive. The key is to build self-confidence, life skills, how to deal with adversity and win, and improve communication skills. I have time-tested techniques and applications that will assist with reading, working memory, critical thinking skills, which in turn improves reading skills. Give me a telephone call and we can discuss your child together to develop a plan. I am an advocate for your child when they need one whether with the Teacher, IEP Meetings or with themselves.
I have also given back to so many families by volunteering to tutor in the Public Schools for 3 years of Orton Gillingham Tutoring to those who could not afford a tutor. I tutored one male from a local public school for 2 years. I watched him grow up as he attended the same schools as one of my children. Each and every time I would see him, this young man would stop to talk, share and tell how he was doing in school. He struggled mightily when I first met him in the 2nd grade. He improved quite a bit! Yes, he graduated from High School in 2019! Proud!!
Today, with Online Tutoring and new realities that we are learning about day-by-day, my Goal is to be a positive light in your student's life by bringing new and enlightening opportunities to learn, share, broaden horizons and most of all, to improve reading, spelling, writing, and critical thinking skills. I have worked so hard with many hours of additional training sessions all to support the children in the new online learning space.
My Resume and Experience Speak Loud and Clear about my Passion!
I stand out from a sea of tutors with my credentials alone. From years of experience, memberships, and certifications / volunteer work… I have seen it all and am excited to share my knowledge to help children succeed in school and bring out their full potential in life.
Experience
Associate Level Orton Gillingham Reading Tutor and Member of AOGPE since 2005
Wilson  Language Reading System (WRS) , an Orton-Gillingham based methodology for reading and literacy.  Dyslexia, Specific Learning Disabilities, Language Based Learning Disabilities, ADHD, ADD and other conditions each benefit from this multisensory approach.
Ascend Structured Literacy Certified
Dyslexia Advocacy Action Group
The Fletcher School, Substitute Teacher and Parent Council
Online Virtual Tutor Training
Augustine Literacy Project Training which included an 80 hour Training with a 60 hour practicum.
Memberships
Academy of Orton-Gillingham Practitioners and Educators  (AOGPE)
CHADD (Children and Adults with Attention Deficit Hyperactivity Disorder
International Dyslexia Association
North Carolina Chapter of the International Dyslexia Association
Dyslexia Advocacy Action Group
Certifications & Volunteer Work
Associate Level Orton Gillingham Reading Tutor
Wilson Language Experienced in Wilson Reading System
Word Smarts: Using Morphology to Develop Vocabulary & Word Attack Skills seminar by WIlliam VanCleave
Attended the AOGPE National Meetings
Augustine/Orton-Gillingham Training with 60 Hour Practicum, Volunteer Augustine Project Tutor using Elementary & Park Road Montessori School
Volunteer Orton-Gillingham Tutor, CMS
AOGPE Continuing Education
Grades 3-6 materials (Orton-Gillingham) from The Fletcher School
Protecting God's Children Certification
Level 4 Volunteer for CMS
Epilepsy Foundation & Citizens United for Research in Epilepsy
Preschool Teacher, Church at Charlotte
Other Credentials - IEP
I can assist with IEP meetings and advocating for your son or daughter.  In addition fluency focus and reading comprehension strategies used to strengthen and supplement reading and spelling. I have substituted at The Fletcher School in multiple grades using Orton Gillingham. Importantly, your child will enjoy coming to tutoring.  The result, your child will build confidence, which improves reading skills. It is very exciting to watch the process take place. As a tutor this is my mission.
The Reviews to me are my Reward!
"Pam, Thank you so much for taking her on as a client. I know that she really enjoyed working with you this year. She felt very good about taking the tests. I spoke with one of her teachers who let me know that she did very well. I will certainly keep you in mind if we feel that we need any help next year. I may give your name to a friend who's daughter is struggling if the this OK with you. Thanks again for all of your hard work this year."
"I could not wait to email you with an update after Tanner's Awards Ceremony at school today. Tanner was awarded the "Most Improved 5th Grade MAP Score" today. Thank you so much for your help! His confidence and reading has improved so much this year and we have you to thank for this. Tanner always looks forward to coming to tutor. He has enjoyed Sadie and Buddy so much too! Again, thank you for all that you have done for Tanner this year!" Ballantyne, NC The improvement in reading ability has been incredible. Self confidence has soared! So many heartwarming stories over the years. Thank you for allowing me to tutor your children."
"Pam worked with both of my children for many years and the results amazing! My daughter was able to break through academic barriers that I was told impossible. Because of Pam's assistance and guidance both of my kids are confident, academically strong, and successful. And, she guided me gracefully through some difficult academic decisions with both kids. My gratitude overflows!"
Looking For Reading Tutors?
Homeschooling & Tutoring Session Times Available
Kindergarten Preparedness & Summer Sessions Available
Specialized Orton Gillingham Tutoring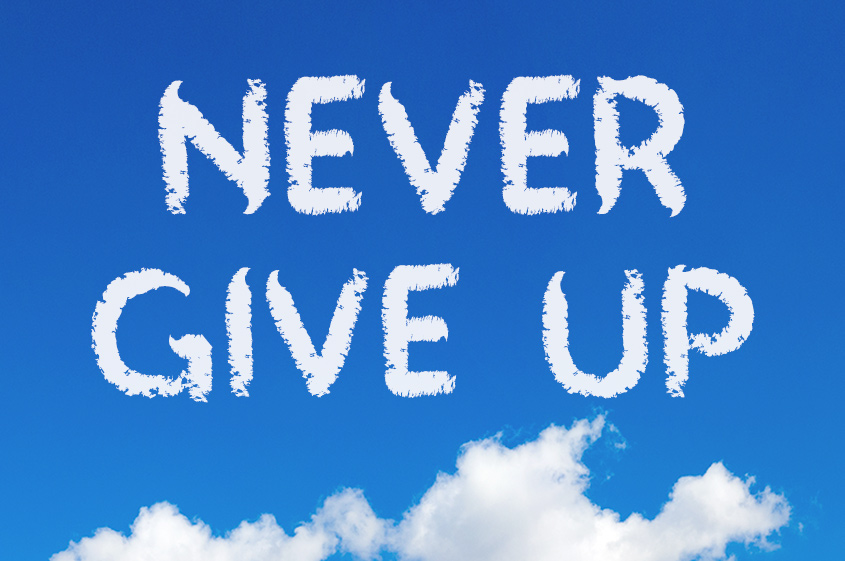 Get in Touch By Phone Or email
Tutors will not discuss information regarding a child with anyone other than the parents or guardians on the application.